Whether you run a hotel, a janitorial service, or a restaurant of any size, there is one piece of cleaning equipment that you can't do without: a vacuum cleaner. By choosing the best vacuum for your application, you can keep your floors sparkling, create an efficient cleaning system, and ensure the safety of employees and customers so your business will always leave a positive impression.
What Makes a Vacuum Cleaner Commercial Grade?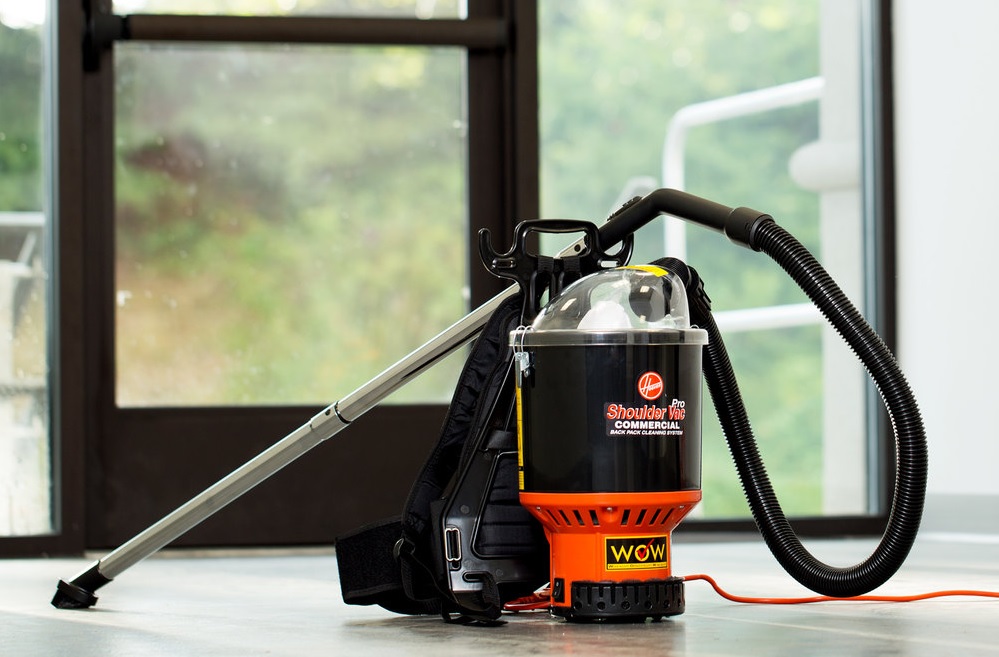 While home vacuum cleaners do the job when used infrequently, a commercial grade vacuum is generally more durable, powerful, and built for continuous use. Where a residential unit would wear out quickly in a professional cleaning application, commercial vacuums are intended for heavy use and last longer.
Plus, most commercial units will come with a commercial power cord which is helpful for keeping your business within safety guidelines.
Types of Vacuum Cleaners
Each vacuum cleaner has its own set of strengths that make it best-suited for specific types of tasks over other vacuum types. Each type is explained in greater detail below.
Upright Vacuums – general purpose cleaning.
Canister Vacuums – under furniture, cleaning stairs.
Backpack Vacuums – long periods of cleaning.
Handheld Vacuums – stairs, molding, drapes, upholstery, spot-cleaning.
Wet / Dry Vacuums – construction sites, professional cleaning services, wet spills.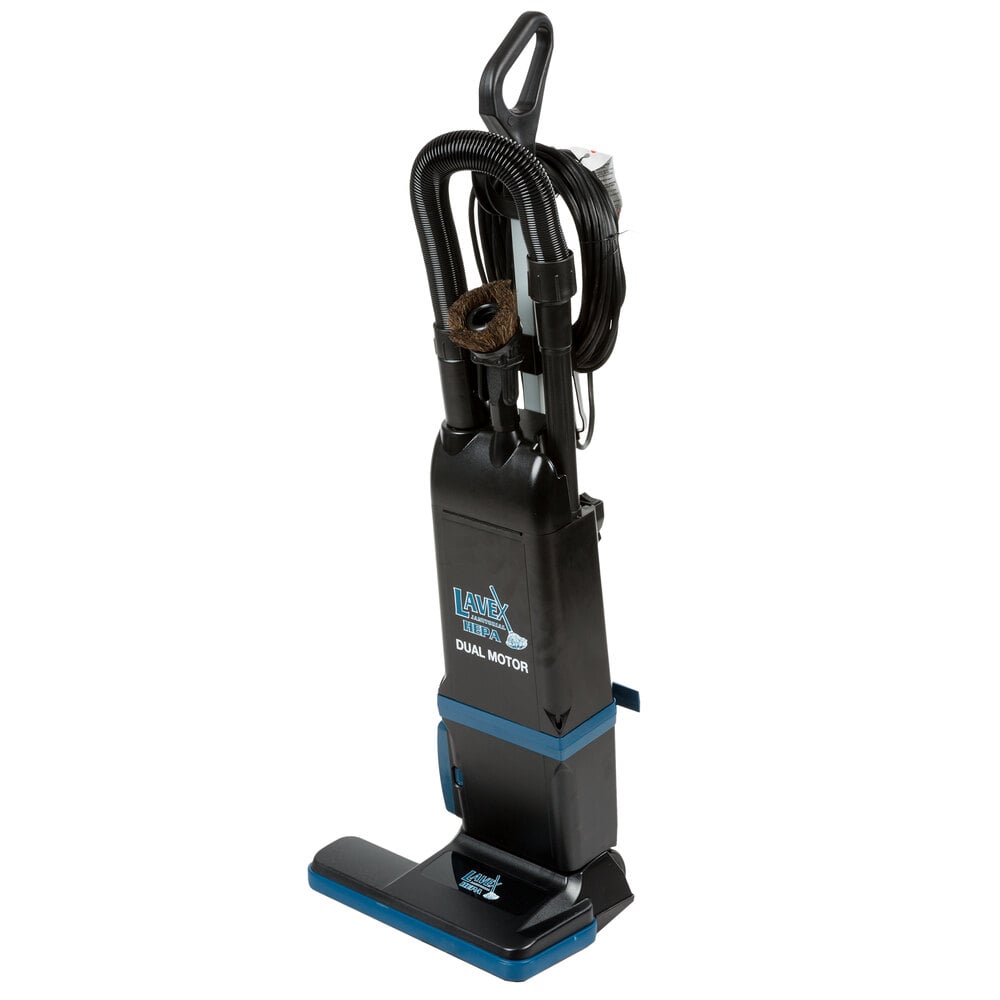 With a powered cleaning head, a bag or canister on the handle, and a long power cord, upright vacuum cleaners are great for general purpose cleaning in hotel rooms, and offices. These and their manual counterparts, floor sweepers, also make a great restaurant vacuum.
The self-contained design is ideal for applications where your cleaning crew will be going from one area to another since they only need to roll the vacuum cleaner to the next room and plug it in. With this style, there is no need to wrangle a separate canister or unwieldy hose. Plus, many upright vacuum cleaners will fit on housekeeping carts so that they can easily be transported with the rest of your hotel cleaning supplies.
What is HEPA?
An acronym for High Efficiency Particulate Air or High Efficiency Particulate Arrestance, HEPA refers to filters that have been tested and certified to remove a high percentage of microscopic particulates and meet certain other standards.
While HEPA filters are used in a variety of applications, like the automotive industry and HVAC systems, using HEPA filtration in vacuum cleaners produces cleaner air and helps to contain pollen, dust, and other common triggers of allergy and asthma symptoms so that they aren't kicked up into the air during cleaning.
All vacuum cleaners have some sort of filter but not all are HEPA filters. If you are concerned about allergens in the air you may want to consider purchasing a vacuum cleaner with HEPA filtration.
Bagged vs. Bagless Vacuums
When considering whether your business should go bagless, here are some things to think about. First, while it is true that eliminating disposable vacuum bags can reduce expenses, bagless units do have additional filters that will need to be cleaned and replaced every so often. Second, emptying a bagless vacuum cleaner can be a dusty job so you'll want workers to be aware that this might cause symptoms in those with allergies or asthma. On the other hand, a bagged vacuum cleaner ensures that most of the dust and debris will stay inside the bag for disposal.